The world's first
3-in-1 Jet Fuel Analyzer
Phase Technology leads again with ground-breaking innovation!.
Phase Technology's JFA-70Xi jet fuel analyzer is the world's first instrument that performs three crucial tests in one unit—freeze point, viscosity and density. And, it does it all in less than 15 minutes!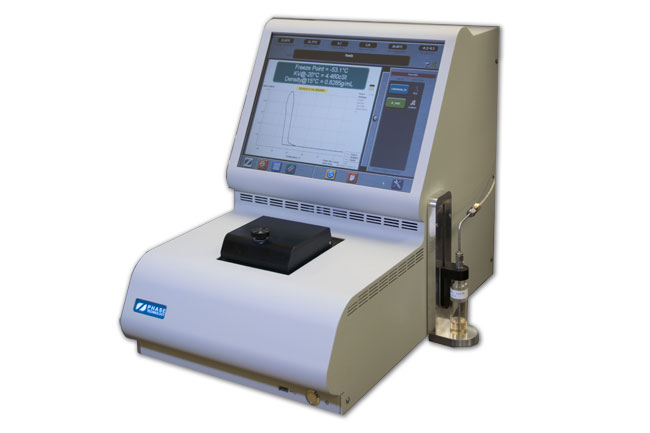 Precision. Reliability. Trust.
Phase Technology designs, manufactures, sells and services test instruments to measure cold flow properties.
Phase Technology analyzers meet and comply with ASTM International standards measuring pour, cloud and freeze point: ASTM D-5949, ASTM D-5773 and ASTM D-5972.*
In fact, Phase Technology remains the only manufacturer with current, valid automatic ASTM test methods for all three cold flow properties.
Precision: Phase Technology consistently ranks highest for repeatability, reproducibility, sensitivity and equivalency to reference manual test methods.
Reliability: Phase Technology customers all over the world depend on their analyzers to function 24/7, giving them highly repeatable results.
Trust: Phase Technology analyzers give you tools to validate your test results for complete confidence in your numbers.
*ASTM International is a registered trademark of American Society of Testing and Materials.